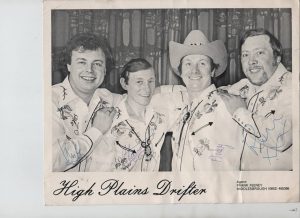 '
High Plains Drifters. Always a popular Band in British Country Music.
                                                                                                                  Country Shades'
                                                                                                                'Mo' Clark Guitar/Vocals.
                                                                                                                  Terry Dean. Rhythm/Bass Guitars/Vocals
                                                                                                                  Davy Wayne  Drums/Vocals
                                                                                                                  Paul 'P.J. Buck  Bass/Rhythm Guitars/Vocals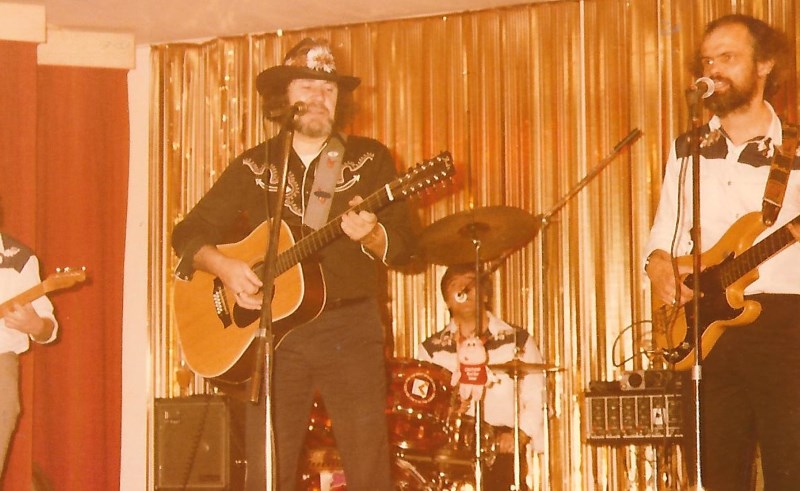 These are just some of the country Bands and Solo artist's working throughout the UK in the 'good old country days' If anyone out there was indeed a member of these bands or have a story to tell please get in touch and I will add it to this site. Feel free to send me photos and I will add them to 'OUR' site. This site is a celebration of the fantastic Country Bands and artist's 1970/80/90's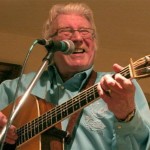 Brian Golbey….brilliant musician/singer. We shared many a stage together.


Frank Jennings & Country Syndicate…….Superb band and always a pleasure to work with.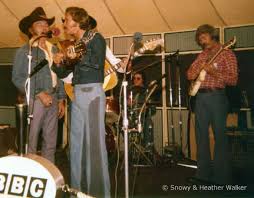 Culpepper County…. Another great band….. Haz Eliot joined them as front man and we met up again in Cornwall when both our bands were appearing on the same Country Music Festival.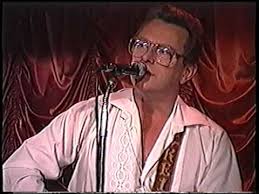 Kieth Manifold…. Superb solo artist..had a massive following. Always a pleasure to work with Kieth and we remained friends for over 40 years. Still sadly missed. R.I.P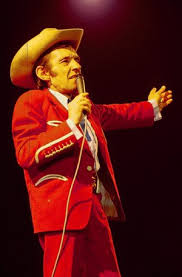 Tex Withers…..Had his own brand of country music. A legend on the British country music scene.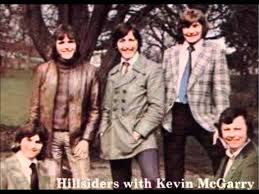 The Hillsiders…….Magnificent band from Liverpool. At the top of their game for years. Superb harmony and every member of the band was a lead singer in his own right. Great bunch of guys and I just loved working with them, sadly our paths didn't cross that much.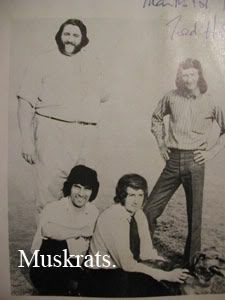 Muskrats…….Who could ever forget 'Twiggy? 6'6″ and approx 22 stone. He once picked me up under his arm and carted me off stage! problem was, I was in the middle of a song at the time!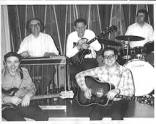 Alabama Hayriders….One of the first 'Country bands' I ever saw on the 'circuit. Very impressive!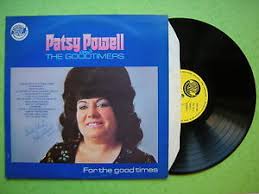 Patsy Powell & the Goodtimers…..'The first lady' of British Country Music. Superb singer and always did an excellent show.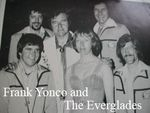 Frank Yonko and The Everglades. I  joined Franks Band in Cornwall and did a few seasons and tours with him. We parted company when El Imber and myself formed 'The Misty Dream Band'
Frank and Kitty O'Connor were a great 'front team' and I enjoyed playing with them very much. I am the Bass player top right.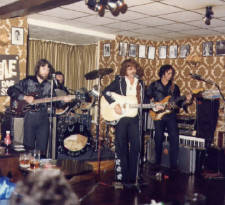 Rusty Douch…..What can you say about this guy? A true British Country Music legend! Rusty was probably one of the most respected country music artist's of the time and apart from being a damn good musician, was guaranteed to 'put bums on seats' at any venue he appeared at. A long standing friend and fellow 'muso' still working and has a massive following!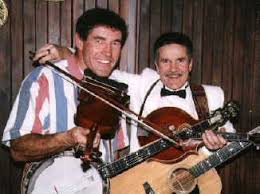 The Duffy Brothers. We met up many times at Country Venues throughout the UK. They always had us in stitches! Brilliant duo and terrific musicians.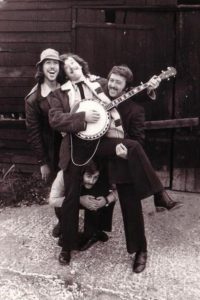 The Mavericks…..the Colley Brothers with singer songwriter/musician Mick on lead vocals. Brilliant band with superb harmonies. Mick & I met up again after nearly 25 years by accident/ fate ? and we joined forces in 'Country Shades.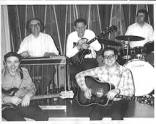 Alabama Hayriders'   A great Band of musicians! Always had a packed house. Our paths crossed many times.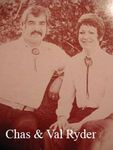 The Ryders. Chas & Val…..Great duo from Cornwall…Toured extensively and made friends & fans wherever they appeared. Really lovely people. Val was an Agent in the West Country and brought some great Country Bands and Artists to Cornwall.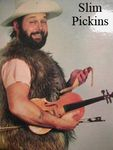 Slim Pickins……Briliant musician/singer & natural comedian ( country music's very own Jethro!) I worked with Slim many times & he never ceased to make me howl in fits of laughter when he performed 'Everybody Got One (Rusty Douch Got Two)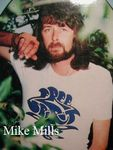 Free Spirit.. Mike Mills….CJ Bradley & later John Adkin. Mikes music was before its time. Brilliant musicians and singers. Mike was the UK's 'Waylon'
The Stringband…..multi instrumentalists…from bluegrass to pop/rock along with their unique brand of Somerset humour! Anyone have any photos of this Band ?
The Vigilante Band.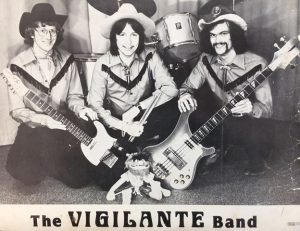 Great Country Trio. I first met Paul Buck (far right) at a gig in Norfolk. We met up again in Cornwall some 10 years later. We became very close friends and Paul played in my Band 'Country Shades' for quite a number of years. A really talented guy was our Paul! He could strip and Amp down, pop in a new component and rebuild it! He even built his own recording studio out of electrical bits someone had given him! We recorded our album 'Country Shades' at' Paul's 'Place. R.I.P my very dear friend. Many thanks to Gary Swift (in the middle) who passed this photo on to me. Gary also played in some of our bands. Great drummer, great singer and had us in stitches! The third member of this well respected Trio was Simon who also sang and played lead and Bass. Great memories of working together at many, Country shows and Festivals.
The Legendary Jon Derek  and 'Country Fever' We shared many, many stages at Country Venues across the whole of the UK for many years. A really nice guy and a fabulous voice. R.I.P. my friend.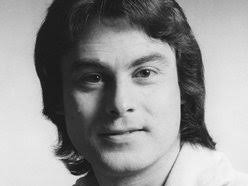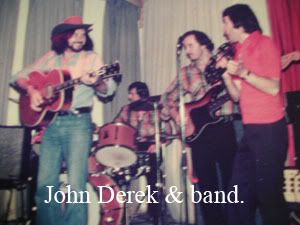 On stage with Jon Derek & Country Fever.
Frank Jennings. Another British Country Music 'Legend'. Franks Band, ' Country Syndicate' were at the top of Country music for years! Superb act!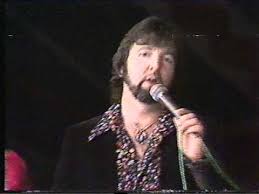 Frank Jennings
Kelvin Henderson. Where do I start with this British Country Music 'Star! Singer/musician/songwriter/record producer/ compere/Radio Presenter and he got time to tour extensively in the UK and Europe! Brilliant singer and another good friend I made on my journey.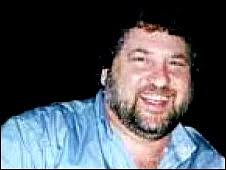 Kelvin Henderson
My very dear friend, band member, multi talented musician and a lovely, lovely man. Mr 'Spike' Hooper. Spike sat in with my band's 'Apache' & Country Shades, many times, sometimes on the Saxophone, sometimes on lead guitar, sometimes on Bass, always did a few 'rock'n'roll numbers and loved by all. Another friend taken far to early. Spike was one of the well known Band 'The Flying Tigers' absolutely brilliant Band!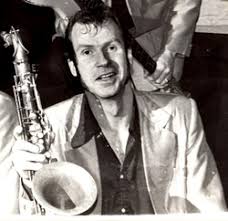 Spike Hooper.
The incredible Sarah Jory! I first met this young lady when she was brought along to a gig by her Dad, Arthur. Even at the tender age of around 10, Sarah was eager to have a go on Brian ( King ) Ramsey-Goudie's Pedal Steel! I have watched this Multi talented musician grow in to the International phenomenon she now is, with a certain sense of pride that we have been friends for around 20 years and am pleased I am called 'Uncle Tel'  A Superstar' of British Country Music!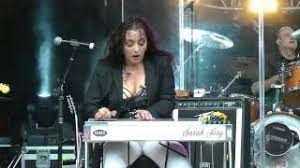 Sarah Jory 
'Little Ginny' Ginny was one of the very first Ladies I shared a stage with at a British Country Music Festival. Super talented Country Singer!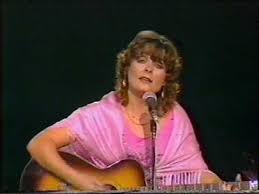 Little Ginny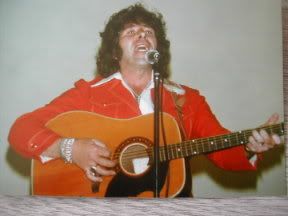 'The Voice' Stu Stevens. I shared many a stage with this British Country Music 'Legend.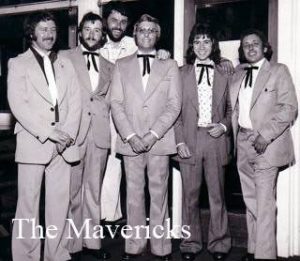 The Brilliant Mavericks!  After a gap of 25 years, I met up again with Mick Colley and joined forces in Country Shades.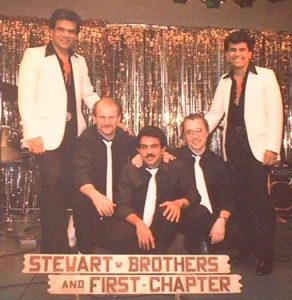 The Stewart Brothers & First Chapter. Full houses wherever they appeared! Great Band!.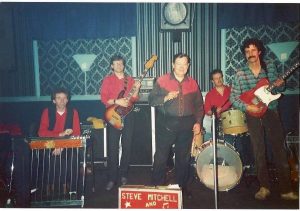 Steve Mitchell & Shilo. Another Band that would pack the Country venues when ever they played there.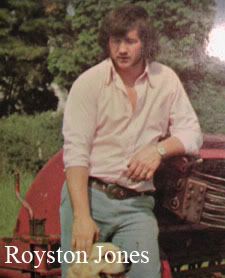 I first met Royston in a recording studio in Wales, when I did a session for him. What a voice! Royston still gigs (Covid permitting!) so if you get a chance to see this Welsh Country Legend, then do!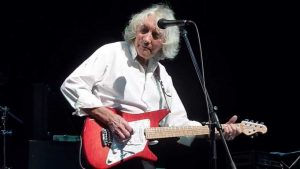 The phenomenal Albert Lee.  I first met Albert in the early 1970's, Albert and Jon Derek had formed Country Fever' We shared a few stages and then lost touch for quite a few years. Albert was in Head -Hands & Feet, then Bill Wyman's Rhythm King's, before moving to the USA to Join Emmy Lou Harris's 'Hot Band'. We met up again about 10 years ago and get to have a catch up every time he is doing one of his awesome Concerts in Lincolnshire.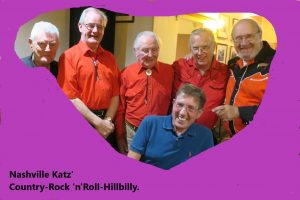 Paddy O'Conner's Lincoln County Boys.  I joined this well known and respected Band when I moved up to Lincoln. Later renamed Nashville Katz.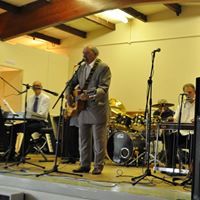 On stage with the Lincoln County Boys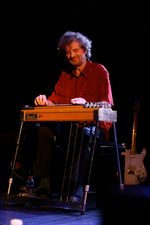 The awesome Percy Robinson, one of the UK's top pedal steel players.