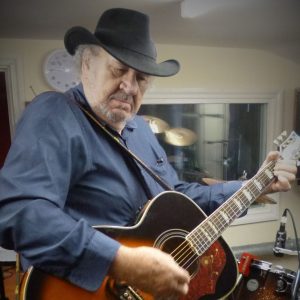 Terry Dean and the Nashville Katz Band has 4 'core' members:
Patrick (Paddy) O'Connor, Bass guitar,
Malcolm (Mally) Hamilton, Lead/ Rhythm Guitars and Pedal Steel Guitar,
Phil Birkitt, Drums, Percussion, Lead Vocals and Vocal harmony
and my self on Bass Guitar, Rhythm Guitar, Lead Vocals and Vocal Harmony.

There are another 4/6 session Musicians adding Piano/Harmonica/Violin/Synthesizer/ Keyboards and Effects to songs as needed.
Phil Birkitt is our Engineer and Producer and recording's are done at Line Side Studios, Brigg, Lincolnshire. Phil is also the Registered Producer for 'DeanoTel Music' which lists, records and promotes all my original songs.
We don't gig but record some 'Covers' along with some originals.
The latest Album is 'The Studio Sessions' which is an 11 track Album , Engineered, Mixed and Produced by Phil Birkitt.
(1) Mystery Train
(2) Storms Never Last
(3) Cut Across Shorty
(4) Face To Face Original.
(5) Release Me
(6) Matchbox
(7) Sunday Morning Coming Down
(8) Oh Joanna Original
(9) Ghost Story
(10) When My Blue Moon Turns to Gold Again
(11) Yes Virginia