This is a particularly hard page to write as all of these people touched the lives of so many people including mine, in Country Music. Their friendship, talent and assistance, was greatly valued by not only musicians and fellow 'bands' who's paths they crossed, but by fans, agents, venue organisers and they leave a deep legacy will never be forgotten in British Country Music. The world is a sadder place without them.
Haz Eliot…..Singer/Songwriter/fellow musician/Mentor and one of my very,very dearest friends. Haz was one of the finest songwriters in British Country music and some of his songs were well before their time. Haz was the closest to having a brother as I ever got and I still miss his laughter, company, friendship and the sheer talent of the man. Love ya Bro. R.I.P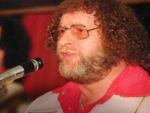 Lou Rodgers…..One of our agents. ( Clodagh Rodgers Dad) Lou booked us out many times in Europe & on  UK tours with several USA Country Music 'Stars' Lovely 'twinkle eyed' Lou. We loved him dearly
Val Ryder…..Agent & Singer. Always a pleasure to work for and with. We did many shows with Val & husband Chas. Very respected Country Duo and lovely people.
Malcolm Logan….Agent Jeanie's partner. One of the nicest guys I have met in my life. I am so thankful that Jean, Malcolm, Davy Fidler and I spent a 'mental' 2 weeks together in Portugal, getting drunk and behaving silly! Malcolm + Jean found it hilarious that although I had a heart attack, I was out 'partying' with a 22 year old holiday rep and arriving 'home' in the early hours and Dave , who was as fit as a fiddle (forgive the pun!) at that time, was in bed 'tired' by 12 am! Malcolm really wound Dave up about that! Malcolm was a great friend, a good laugh, an authority on country music, liked by everyone he met, great company and Jeanies 'rock' R.I.P mate.
Davy Fidler ( Wayne)….. Singer/Drummer/fellow band member and friend for many,many years. If your seeing this Dave, I still think you kept your brains in your nickers! Love ya.
Kieth Manifold…..Superb solo artist with a massive following throughout the UK. A good friend and well respected musician.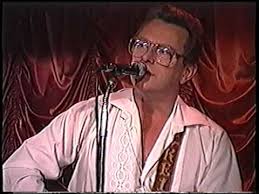 Ricky Martin…..Singer/band leader and a very good friend. Rick could grab an audience and have their attention from the first song! Rick thought that 'the end of a bar' was something you put your beer on! But WHAT a showman! If we had a late show in Cornwall, Rick used to invite me back for 'breakfast' that consisted of a Curry that was so hot, if you breathed heavy you were in danger of stripping the paint of the door! Boy was it hot! but great! Lol
Johnny Young……Singer/band leader/musician and one of the driving forces in British Country Music for many years.
Murray Clarke….. Singer/ Guitarist/ Record Producer and fellow musician in The Misty Dream Band & Country Shades. Mo had a unique style of lead playing and musicians used to come to the gigs just to see and listen to him.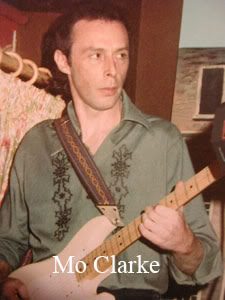 Kieth Clarke…..Drummer/fellow musician and friend in 'Haz Eliot with Feeling' Kieth had us in fits of laughter with his dry humour. See some of Keith's 'antics' in Stories & Memories!
Spike Hooper…..Singer and very talented multi instrumentalist. Everybody in the 'business' knew Spike. His band 'The Flying Tigers' dominated the Music scene in Cornwall for many years and I had the pleasure of having Spike stand in with my band on several occasions. Ever heard 'Me & Bobby Mcgee' played with a saxophone as a lead instrument ? Spike always filled the dance floor when he played!
Tex Withers……A legend of UK country Music. We shared the same stage many, many times and always stood in awe of his great talent! We were friends for many years.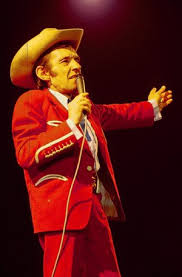 Chris Lobb…….Brilliant Bass player, a really nice guy and was one of the Misty Dream band 'originals' Had a few problems did Chris and very sadly ended his own life. Chris was in the Misty Dream' Band when we were about to go to Nashville ( we never did, thanks to a lying cheat of a manager!)
Kelvin Henderson…….April 2010 One of the 'Greats' of British Country Music RIP my friend, your talent and friendship will be sadly missed, by all that had the fortune to cross your path in our world of British Country Music.
Jimmy Lawton. We worked with Jimmy several times in Europe and the UK. Fabulous showman, great singer and became a dear and valued friend.
Paul  'PJ' Buck. A dear friend for over 45 + years. Fellow musician in 'Country Shades'  & 'The Terry Dean Band'  Singer-Bass /Rhythm Guitars/Keyboards/Vocals & Record Producer.